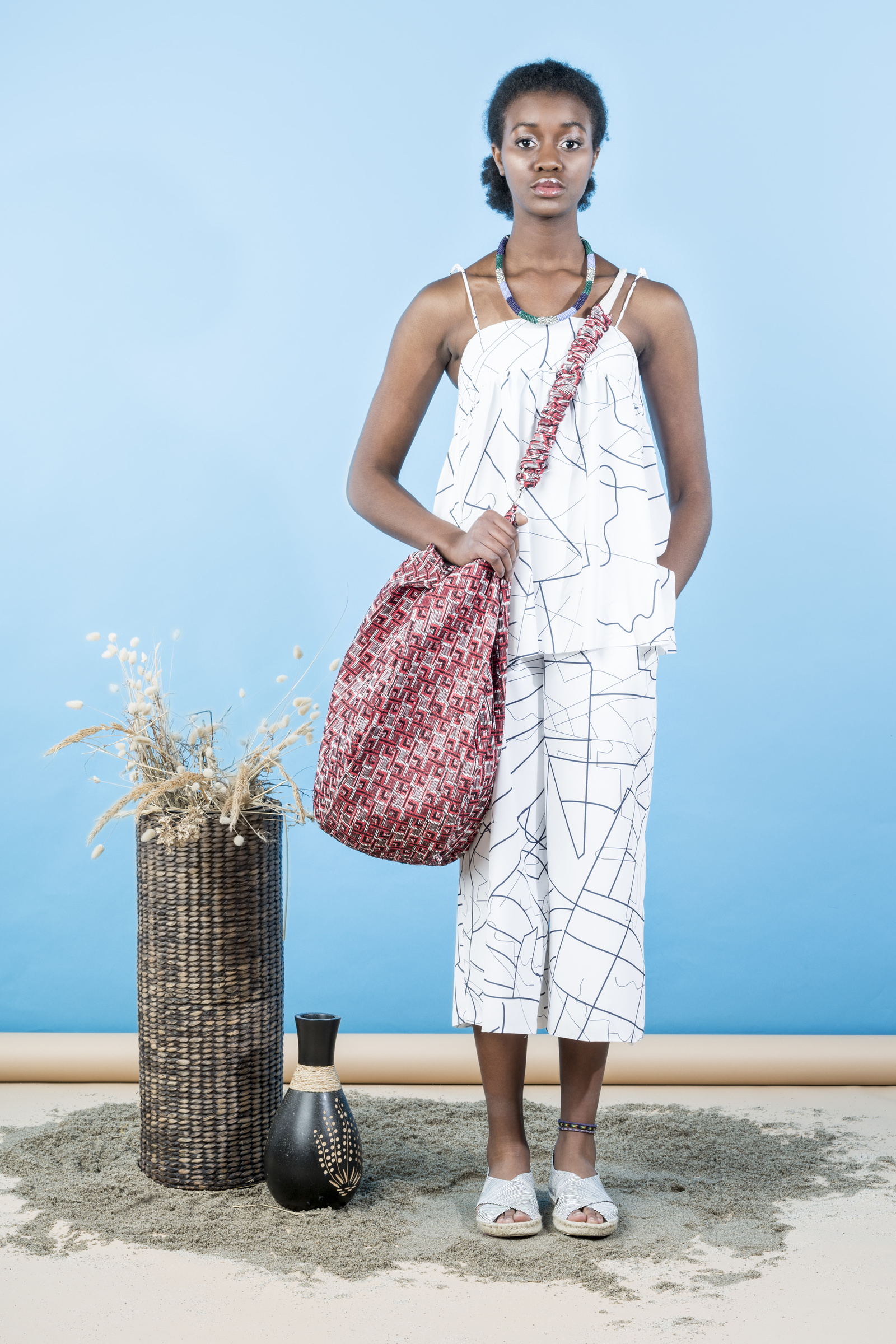 Tell our readers a bit about yourself and your work
My name is Chido Dimairo and I am an aspiring fashion designer. I recently graduated from Massey University after studying fashion design and have been currently working on establishing my label. I was born in Zimbabwe but grew up in New Zealand where I discovered my love for all things fashion.
What is your creative process?
I don't have a creative process that is set in stone but I am constantly inspired by my surroundings. Anything from sights, sounds, smells and touch can kick start my creative process. I consider myself a creative hoarder and really enjoy gathering items from photos, trinkets and fabrics that I can refer back to later for inspiration. Recently, I have been very inspired by my heritage and childhood growing between Zimbabwe and New Zealand.
What's your fashion philosophy – i.e. ethical or/and sustainable fashion?
I am a big believer in ethical fashion and want it to be a core part of my label. Looking into the future, I want my garments to be ethically produced both on and offshore in places where I can confidently assure the conditions and welfare of the production workers.
What is your advice to aspiring designers?
Every failure is an opportunity to learn and better yourself. When things aren't going right, channel that frustration to drive you towards finding a better solution.
In your opinion what are some of the challenges facing the fashion industry in Africa?
Lack of infrastructure and recognition. African fashion designers tend to be put into a bubble and I think the global fashion industry assumes that the African fashion industry is unable to produce the same quality of luxury fashion. I think this is an assumption that many amazing African designers are disproving, as their works are being recognised and celebrated around the world.
How do you give back to the community?
Being a recent graduate and aspiring designer, I understand how difficult it can be to get your name out in the open so whenever I work on a project, I always try to work with other graduates and young creatives. I believe that there is an immense strength in numbers especially when young people work together to build each other up. In the future I want to extend this network and work with artisans and young creatives in Zimbabwe.
What's your price range?
Pieces range from $150 to $600
Where can we see more of your work?
You can see more of my collections on my website http://www.chidodimairo.com