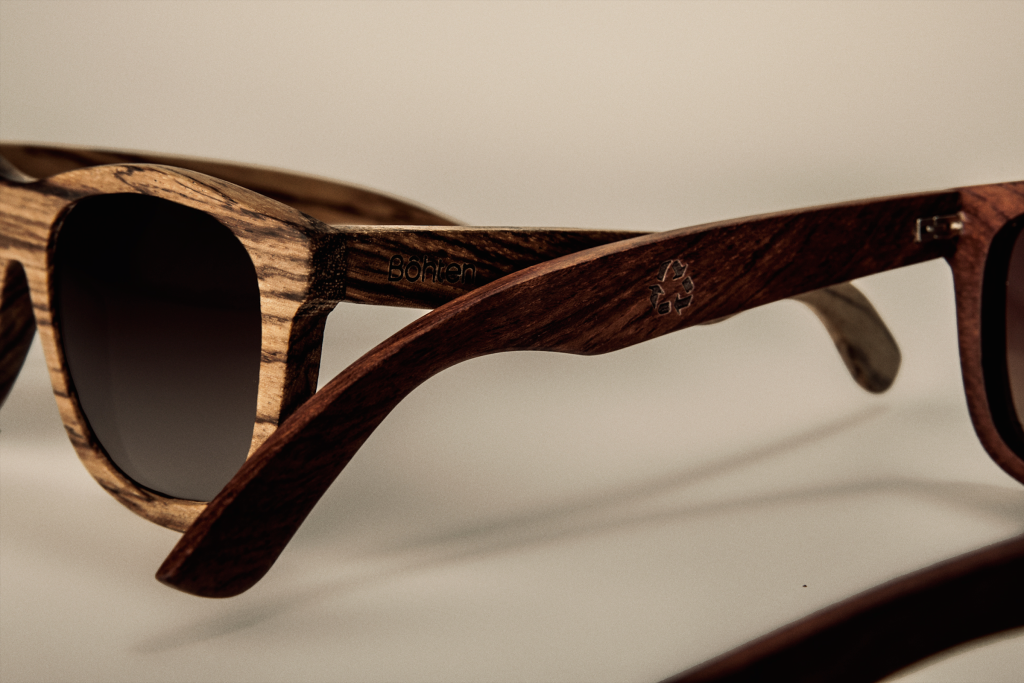 It is on the mountainous region of Kwahu, highest habitable place in Ghana that Bôhten began its journey. Nana Boateng Osei, Founder of Bôhten, had the initiative to use reclaimed material to manufacture an eco-luxury eyewear line. He draws inspiration from his Ghanaian roots, from his love of nature but mostly from his late grandfather Andrew Hanson Osei, who was Ghana's first land surveyor in the 60s.
Tell our readers a bit about yourself and your work
Bohten Eyeglasses is an Eco-luxury brand that designs and produces eyewear from reclaimed materials. It was founded by Nana Boateng Osei with inspirations stemming from personal style and nature.
What's your creative process?
We're very inspired by natural elements, retro/classic style and individuality. Bohten's manufacturing process starts with ideas that are designed in 3D software. Once done, reclaimed materials such as bamboo, wood and plant based acetate is cut with CNC machines to our specifications. The pieces are then sanded down, polished, assembled and varnished for a beautiful finish.
What's your fashion philosophy – i.e. ethical and/or sustainable fashion?
Sadly, fashion is one most unsustainable industries in the world. Bohten believes in igniting social and environmental change through our chosen processes of production, use of discarded materials, education in eyecare and the finally creation of opportunities in Ghana and beyond.
What's your advice to aspiring designers?
My advice would be to develop a mission for their brand which is close to their heart and also build a team that is as passionate about your project as you are.
In your opinion what are some of the challenges facing the fashion industry in Africa?
Some of the challenges facing the Africa fashion industry are lack of structures that can formalize the business of fashion and opportunities therein. Secondly, perception of capabilities to build locally and still cater to the global market; our own perceptions limit how far we can potentially go with an idea as designers.
How do your give back to the community?
We work with a charity called Sight Savers, they develop eye treatment programs for countries such as Ghana, Nigeria , Kenya and India. For each paired sold globally we donate 5 USD to their programs. The name of the partnership is Impact Of One. We hope to do more as the right opportunities develop.
What's your price range?
Our price range is 120 USD – 750USD
Where can we see more of your work?
You can see more of work on our website http://www.Bohten.com