This week In Conversation series, we chat with the innovative and stunningly beautiful designer that is Amy Iheakanwa. She shares with us what it's been like moving her whole production to Nigeria, not believing in failure and the value of spending time alone.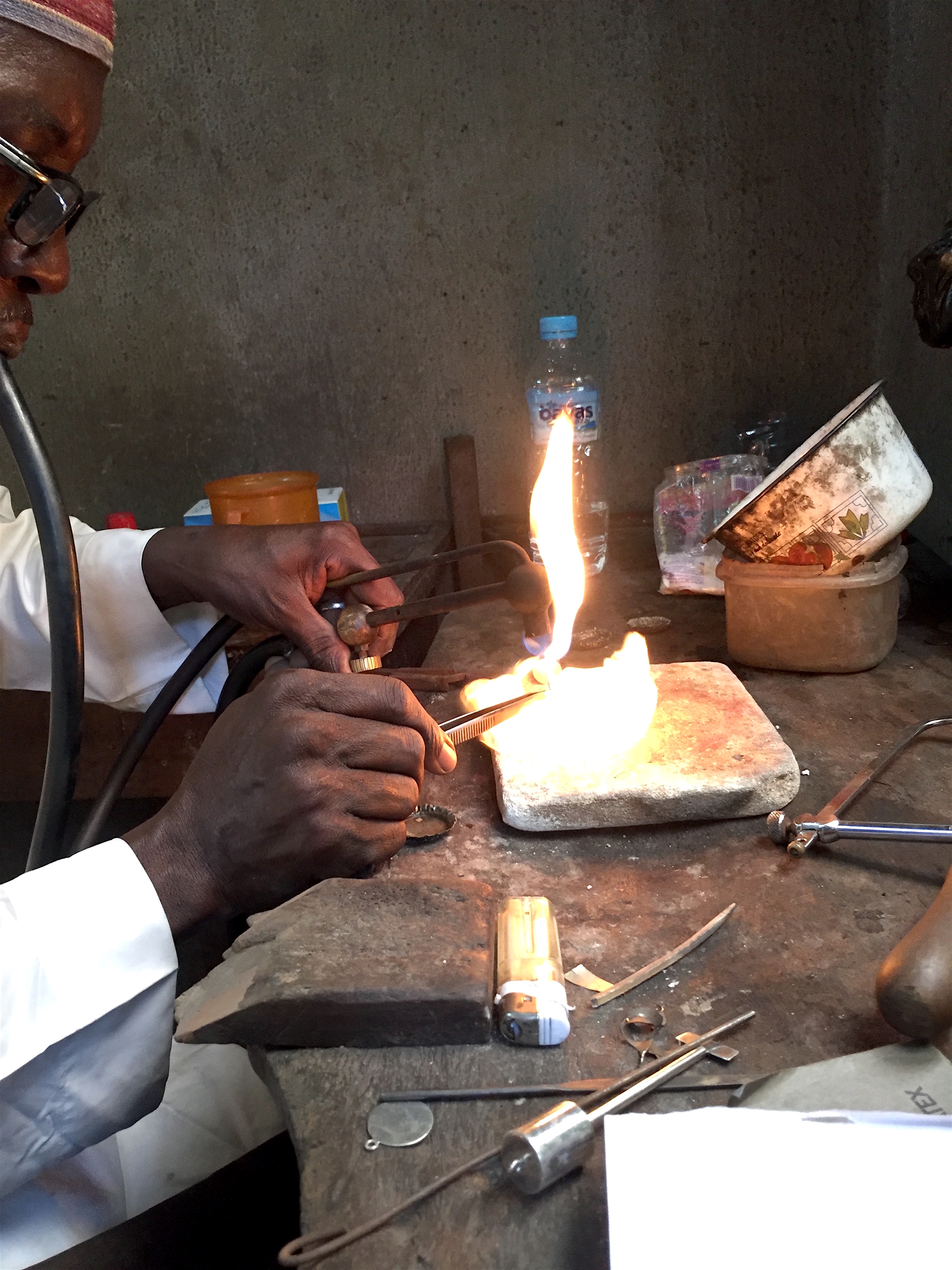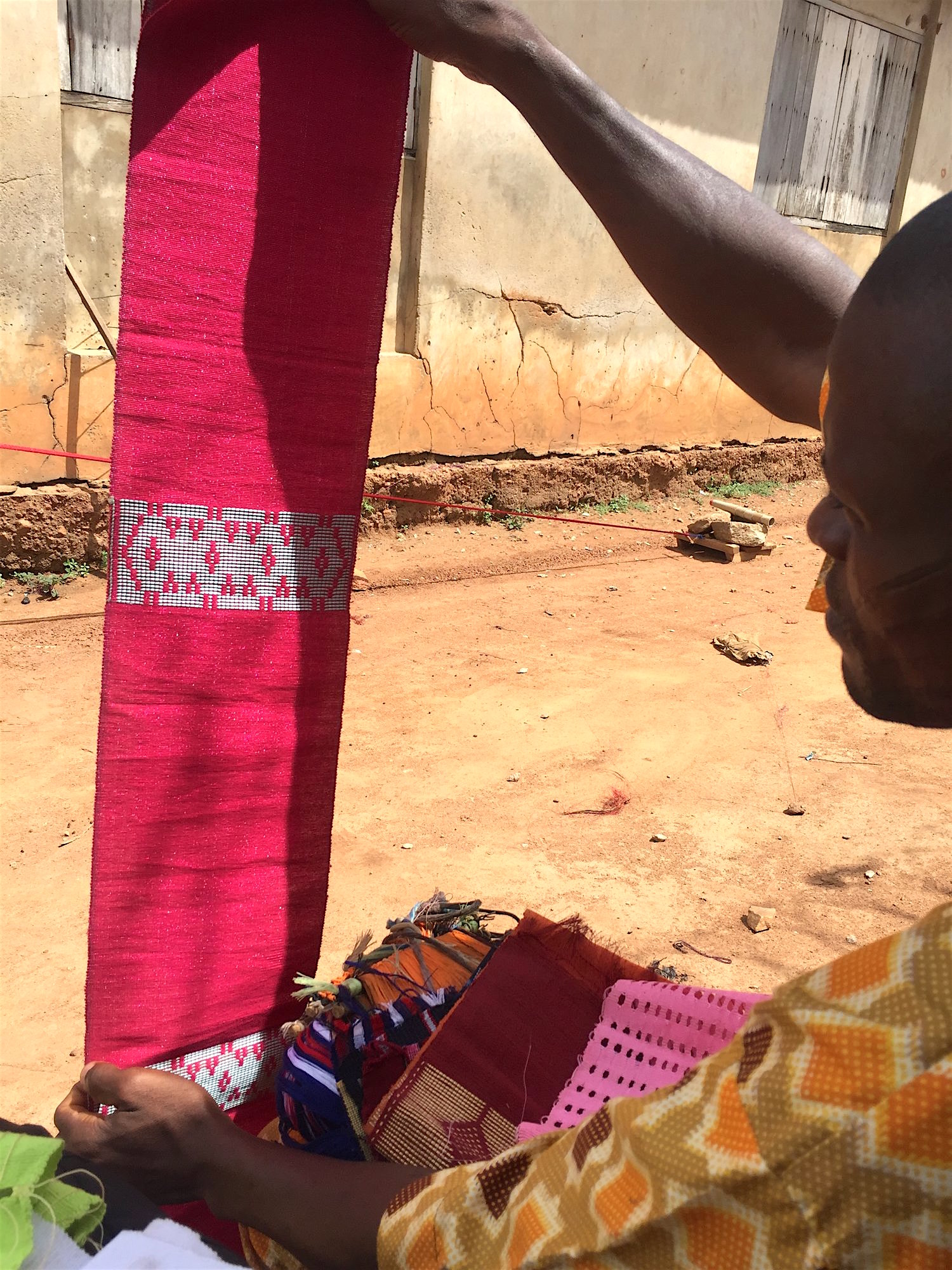 What industry do you work in?
Footwear and accessories manufacturing.
Tell our audience a little about your background: What's your heritage, where did you grow up, where do you live now and what you do for work?
Howdy there! I was born and raised in Australia by my Nigerian father and Australian mother. I lived in rural New South Wales (NSW) for a chunk of my childhood, then moved to Sydney where I spent my teenage years and part of my adult years. I moved to Lagos, Nigeria over a year ago because my gut told me to. Currently working as the sole Creative Director for the SHEKUDO brand which started out in Sydney but redeveloped here in Nigeria where I hope to expand it, followed by the rest of Africa and then Internationally.
What was the biggest motivation for your career choice?
I love creating, I love personal styling and I am so proud of my heritage. The creatives are often the underrated people we have in this country. So I wanted to create beautiful things with my people in an industry that I love.
If you could be anything — besides being a designer — what would you be?
Well, I've worked as many things in my short albeit blessed life - a Pie Maker (first job at 14), a Retail Assistant, Merchandiser, EA, PA, Drug and Alcohol worker, Youth worker, Community Development Officer, was a part-time Lead Singer in a very unknown band - could go on. But if I could be anything else, I would continue working with young women in sexual health education which is what I formerly did for some time - or I would pursue acting so I could get a support role next to Bruce Willis or Jean-Claude Van Damme and have sneaky kisses. Or an architect (My star sign is indecisive Libra - can you tell?)
What advice would you give to yourself as a 16-year-old?
Stop chemically straightening your hair and cutting your bangs by yourself to look like the Italian babes in your class - it's not for you (then again, I still cut my own bangs and I'm 28). And boys don't validate your worth baby girl - they still don't know how to wash properly behind their ears anyway. Gross
If you had the power to change one thing in the world what would it be and why?
One is hard - 1. Colonialism and 2. Slavery - the weakening of states, fragmentation and so forth as a result, we are still healing and trying to find our feet in many ways. Independence for most of us wasn't long ago so there is still a lot of (relationship) building between our people here and the rest of the diaspora to be done. Many have lost hope in Nigeria, but a new wave is coming. I feel like we should give ourselves more credit for trying despite our past and the current neglect from some of our leaders.
What advice would you give a young person aspiring to be a designer?
Look at what you're offering because the market is saturated - how can you put a spin on it to make it different? What gaps need to be filled?
Who is an Africa creative you look up to, and why?
Hmmmm, I've got a white list from furniture makers, to photographers and performers. However, I'll go with Chimamanda Ngozie Adichie - authors are creatives right? I look up to her because of the way she tells her stories and how she can make anyone feel as if they were there, apart of it. I commend her for supporting made in Nigeria products and her ability to share her thoughts on feminism in a way which is unapologetic and unflinching (which isn't always well received coming from a Nigerian upbringing). I also look up to Ozawald Boateng - his designer journey is brilliant - the man keeps reinventing his brand in subtle ways to stay relevant with what's hot. Even if it's not hot - he makes it hot.
Can you highlight the challenges and opportunities of sourcing and producing in Africa?
Yikes, there are many and it really shouldn't be like this. But we have issues here in Nigeria with constant power - we just don't have it - so sometimes jobs are delayed because the power goes off and then you have to rely on the generator which requires money for fuel. Then access to materials for shoemaking is often difficult, like lasts (shoe moulds) or heels, or leather - so you have to look at other alternatives. At Shekudo, we carve most of our shoe heels from wood because we cannot get a constant supply here in the market and importation can be difficult due to minimum order quantities of 500 plus usually. I prefer to be self-sustainable and utilise whatever I can source locally so I don't have to rely on importing, hence why I focus a lot on using traditional fabrics (like Aso Oke weave) which I can design and produce here, locally sourced silver and designing shoes that don't require hard to obtain shoe moulds or designs that can share shoe holds.
An issue with producing locally is our lack of modern machinery (most Shekudo products are made predominantly by hand with minimal machinery) and our workers maintaining good health. The chance of workers getting sick from diseases such as Malaria and Typhoid are much higher here than most places and it really impacts on productivity. As we grow as a brand, we are looking at workable solutions and ways to adapt.
Despite the many challenges, it is so fulfilling when it actually works and when you see the end product. I have a lot of love for Nigeria and I know we have a lot to offer particularly in the garment and footwear industry.
What has been the best advice you've ever received?
1. Do the best you can and leave the rest up to God.
2. A river doesn't need to urge people into drinking. It's water, people are naturally drawn to it, providing the water is pure, free flowing and sweet.
3. A situation is only as difficult as you allow it to be.
Where do you see your work in 10 years?
Global. My first priority is always Nigeria and the rest of Africa, followed by Global domination. MU HA HA HA
Who would your dream collaboration be with, and why?
MARNI or Traci Ellis Ross. Both are trend setters - both have huge personalities which is what Shekudo also stands for. I would also love to work with Yinka Ilori - furniture designer because of his bold designs. I would love to dangle which furniture pieces from my ears. Also, Simon Porte Jacquemus - fashion designer and Solange Knowles for a capsule collection.
What's your biggest fear?
I have some niggling worries like everyone. Like losing our parents who are my heart, or not leaving a mark on this earth, but I'm trying not to plug into fear because it can be debilitating. Everyday I question my intentions and make sure I'm tuning into myself and doing what makes me happy. It's a process. I love to learn, I love a challenge and I'm trying to grow spiritually everyday so I can continue to take on life, free from fear knowing that I tried my best.
What's the craziest thing you've ever done?
Leaving the comfort of my lovely Sydney home and well paying job with busses that ran (semi) on time and constant power, to move to the chaotic city that is Lagos where I started all over again as an entrepreneur because it just felt right. Oh and driving around New Zealand on my own for 10 days sleeping in a tent on the roof of my car - that was fun.
What do you do for fun?
Life is fun. I am a big outdoors person, I love hiking, camping, anything got to do with water, live music, I LOVE dancing.
What brings you happiness?
All of the above. But mostly spending time with myself - I need it to feel whole. If I don't get time alone I don't get time to recenter and then I don't feel right. Nature keeps me sane, so regular beach trips and nature walks are necessary (which isn't always easy in lagos where it's all a bit of a distance away). Gardening, writing, singing, and I love warm, wholesome nights with good people, good food and wine where there is thoughtful conversations and meaningful interactions. Finding the right tribe is important.
How do you overcome self-doubt?
I question the doubt and try to get to the root of why I am feeling that way. When I can identify where the doubt is coming from it's easier for me to acknowledge it and then move past it.
What is the biggest lessons you've had to learn in your career?
1. If you don't believe in what you're doing no one else will feel confident in what you have to deliver from products to projects you're working on.
2. Time is a huge factor in life, but Lagos has given me a whole new perspective on time. Creating enough of a buffer to deliver a product because the amount of hiccups that occur along the way are endless.
3. Just do it.
What is your biggest strength?
My ability to adapt and my ability to build relationships with people quickly.
Tell us about the greatest lesson you've learnt from failure?
I don't believe in failure, every experience to me is a lesson.
How do you think designers of African descent can gain recognition and prominence as other "mainstream designers"
Give Ankara a break (it's not even African by origin), don't get pigeonholed. Look at what other designers are doing - their marketing strategies, their websites, their audience and tap into that. The work has been done for us already, we just have to make it work for us. Everyone's eyes are on Africa for inspiration so build your brand, build a solid story and grow your network. Sticking to a brand story is so hard but so important.
What is your favourite piece of art and why?
I don't think I have one, I have many I love - but not just one.
Where can our audience purchase or find out more about your work?
They can head to www.shekudo.com to purchase. We do worldwide delivery, or they can jump onto our instagram @shekudo and contact me directly in DM.